Statistics and payouts give instructors and affiliates the ability to keep track of and cash out on their earnings. Here's how it works...
What is PayPal Payouts?
PayPal Payouts is a fast, convenient way for businesses to send money to multiple people. Recipients are identified by using their email address, domestic mobile number, or payer ID (an encrypted PayPal account number).

How do I claim the money a company has sent me through Payouts?
Money can be claimed through your PayPal or Venmo account. To claim the money through Venmo, you'll need to provide your mobile number.

You'll receive an email when the payment is sent. Click the Claim Payment button and follow the steps to fully claim the money.
---
Instructors... Statistics allow you to manage all payments and track affiliated statistics for the sold courses, such as Total Profit, Total Payments, get statistics for a specific period, and etc.
The Tourism Academy has enabled the Statistics & Payouts for your convenience.
Course authors can track sales and earning statistics from the Account page (Statistics tab) and for receiving Payout earning users should enter the PayPal account email address.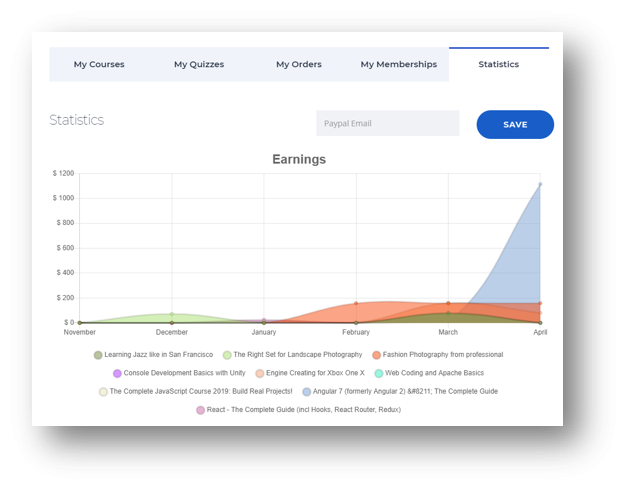 By default, the PayPal payment method is used for payout. For those with exceptionally high volume, other payment options may be arranged.